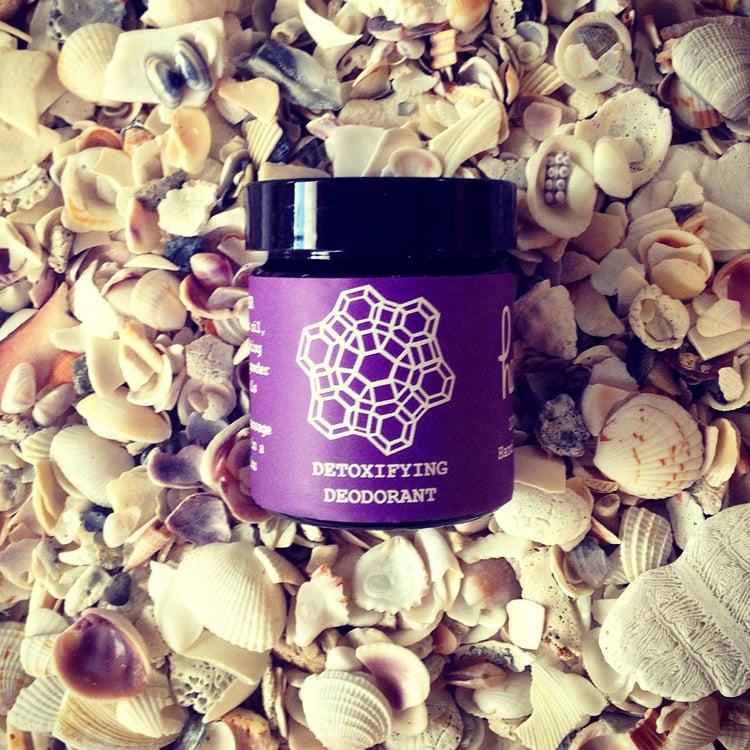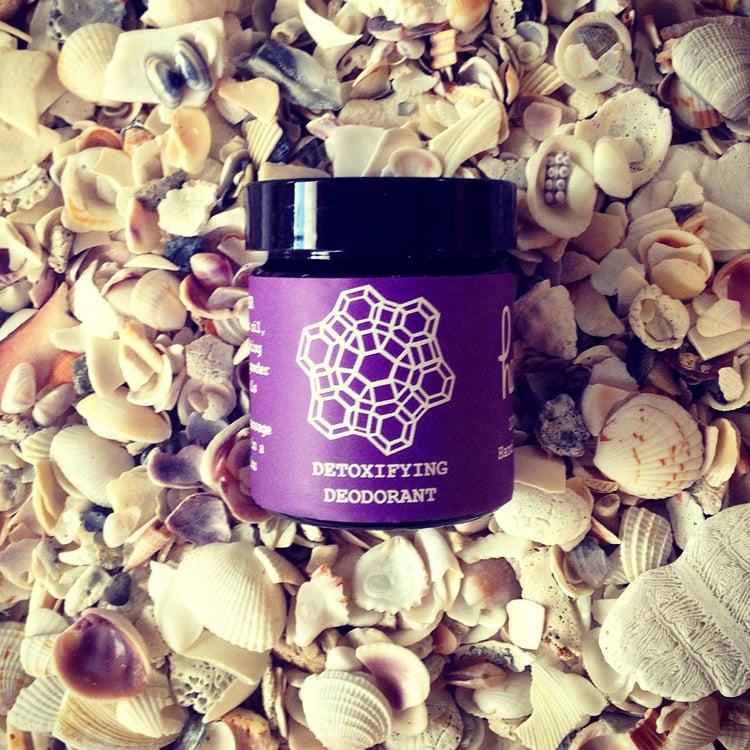 Detoxifying Deodorant - Flower Power
$18.00
DETOXIFYING DEODORANT: an organic blend of minerals, clays and essential oils to keep underarms fresh, dry and toxin-free.
HOW TO USE: Soften with fingers and massage into underarm in a circular motion.
CONTAINS: Zeolite, coconut oil, shea butter, baking soda, arrowroot powder and essential oils + LOVE. Packaged in a 2 oz amber glass jar. Label printed on compostable material.
ZEOLITE is a deeply alkalizing earth clay that acts as a lymphatic cleanser and helps to rid the body of heavy metals.
COCONUT OIL, made from the meat of mature coconuts, the fruit of the coconut palm tree (Cocos nucifera), is an edible oil that when used topically helps to hydrate and nourish skin. Coconut oil is also naturally antibacterial helping to neutralize the bacteria that causes odor.
SHEA BUTTER, a fat extracted from the Shea tree (Vitellavia paradoxa), is deeply moisturizing and soothing to the skin.
BAKING SODA is an all-natural substance, made from the deposits of mineralized sodium bicarbonate, that is effective at absorbing moisture and odors.
ARROWROOT POWDER, a natural powdered root starch of the tropical plant (Maranta arundinacea), helps to keep the other ingredients emulsified for ideal texture.
All ingredients are organic.